2 Times Table

These printable 2 times table charts are great for displaying on the wall either in the class room or at home such as in the bedroom, study area or stuck to the fridge - that'll get it seen!
Prints on a single A4 sheet.
2 times tables under the belt?

Progress deserves recognition.
If your student has worked hard and learned their 2x tables, give them an award certificate to recognize that their hard work has not gone unnoticed.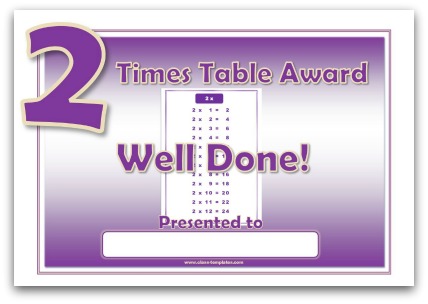 ---
AWARD CERTIFICATE TEMPLATES >>

<<RETURN TO CLASS TEMPLATES HOME PAGE